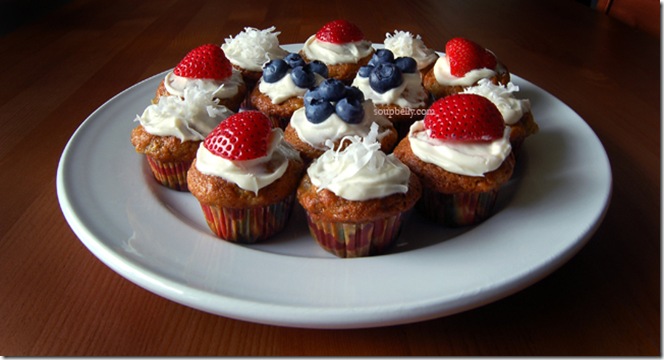 Like I said in previous posts, I'm not much of a baker. It might LOOK like I'm a baker as shown in the picture above, but that is the extent of my abilities, in baking and decorating. My apathy towards baking stems from not having a sweet tooth. We are attending a BBQ tomorrow, and were allowed to bring a dessert. This was, by far, the easiest thing I could come up with, that looked like I tried really really hard.
'America, F**k Yeah! Cupcakes' (If you know why I named them this, you would laugh already)
Makes 30 mini cupcakes
Ingredients
For Batter:
1 1/2 cups flour

1 tsp. baking soda

1 tsp. baking powder

1/4 tsp. salt

3 bananas

1/3 cup melted butter

3/4 cup sugar

1 egg
For Frosting:
8 oz. cream cheese

1/3 cup powdered sugar

1 tsp. vanilla extract (optional)
For Garnish:
Blueberries

Strawberries

Coconut Flakes
Directions:
Preheat the oven to 375 degrees.

In one bowl, stir together flour, baking soda, baking powder and salt.

In another bowl, stir together bananas, butter, sugar and egg. A potato masher works easily to mash up the bananas.

Fold flour into banana mix just until flour is moistened.

Pour in greased muffin baking pan, or baking pan lined with muffin cups. Bake for 20 minutes.

Using a mixer, mix frosting ingredients until fluffy and smooth. Spread onto cooled muffins.

Garnish with blueberries, halved strawberries and coconut flakes.
_____________________________________________________________________
Step-by-Step photos with a lot of useless and sometimes humorous jabbering:
These are the only muffins (cupcakes?) I know how to make. I've NEVER, ever made cupcakes before. I used this recipe to make banana bread, even a banana cake. What is even the difference between a muffin and a cupcake?
Aren't these muffin cup thingys cute? I found them at a craft store that sells baking stuff.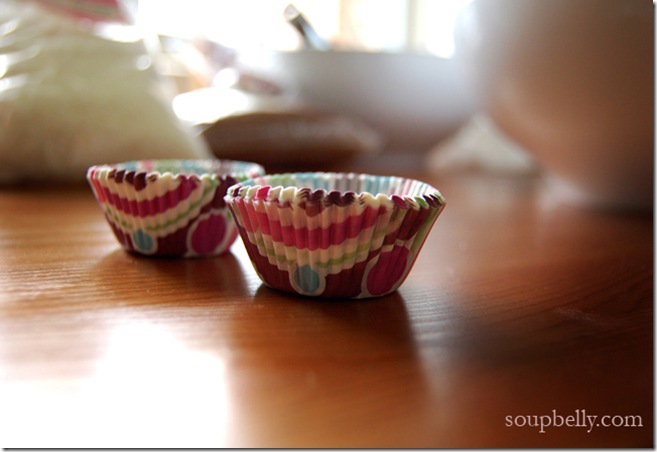 I also bought these at the same craft store. Don't ask me why I would go to a craft store to buy baking supplies, but surprisingly they carry 2 aisles of this kind of stuff. So if you have an insatiable interest for dried flowers, cheap candles and baking, check out your local craft store. I only go there for cheap candles…well I use to, until now.
I got this hip looking blue tray at Wegman's, in the clearance aisle. Believe it or not, they have a clearance aisle. It'll come in handy more than this one time, I hope.
I imagined my husband surprising me with breakfast in bed one random Sunday morning, and serving it to me on this wonderful blue tray. That was the image I pictured when I paid for this tray.
Or, it'll sit on top of our shelf, never to be touched again. Along with our 283-quart Rice Cooker. I guess my dream of eating quarts of rice in bed probably won't come true, either.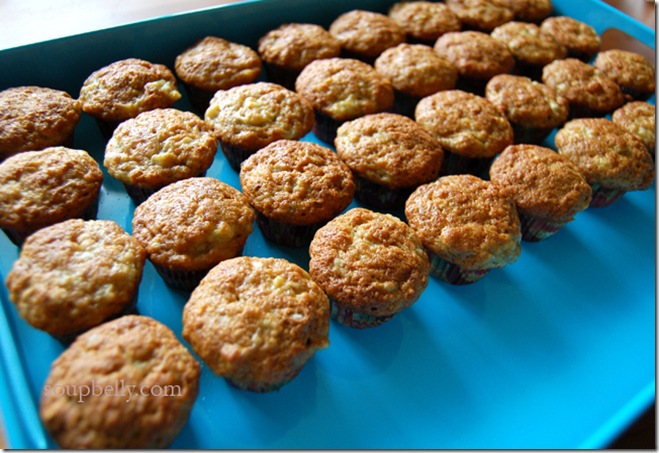 Since I didn't make enough muffins in the first batch, I had to whip up a second batch (doh!). See that empty bottom row in the picture above? Yeah…
30 minutes later, I finished baking the last row of muffins, with a whole lot of extras.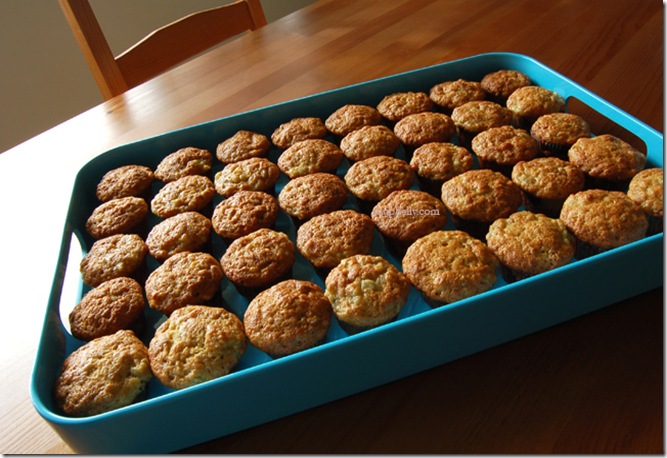 I will be decorating these to look like the American Flag later today. Pictures will be updated, so come back and check them out!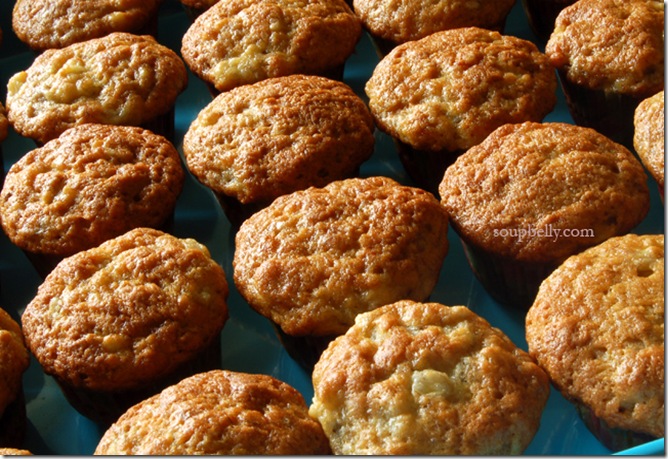 You know how I said that I didn't even have a mixer? Well, I told my mom that, and since SHE got a Kitchenaid Mixer last Christmas, she handed down her handheld mixer to me. Granted, it's older than I am, but it still works.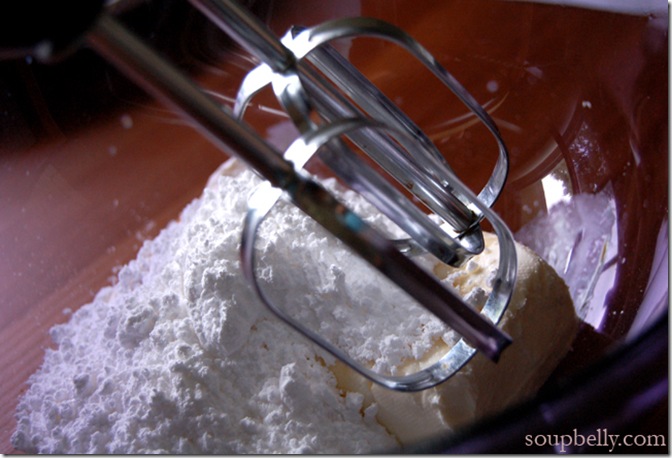 Soooo much easier than whipping the frosting by hand. It came out much more fluffy.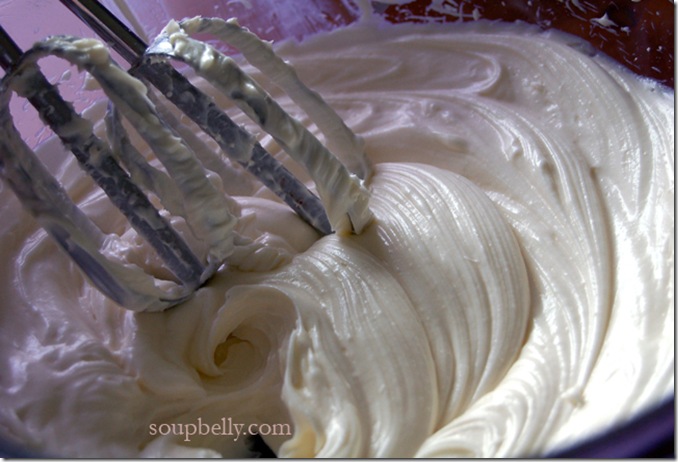 I think this free mini-cheese spreader that came with a tub of processed cheese was THE most handy kitchen utensil ever. It spreads cheese, delicately scoops avocados out of their skin, scoops mangoes out of their skin, and now spreads icing on muffin-cupcakes.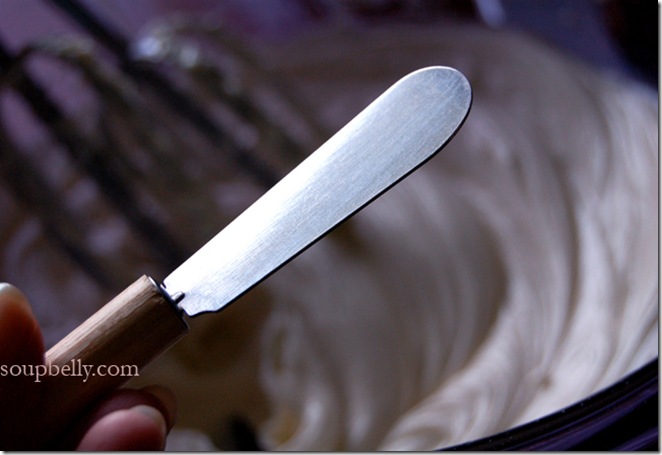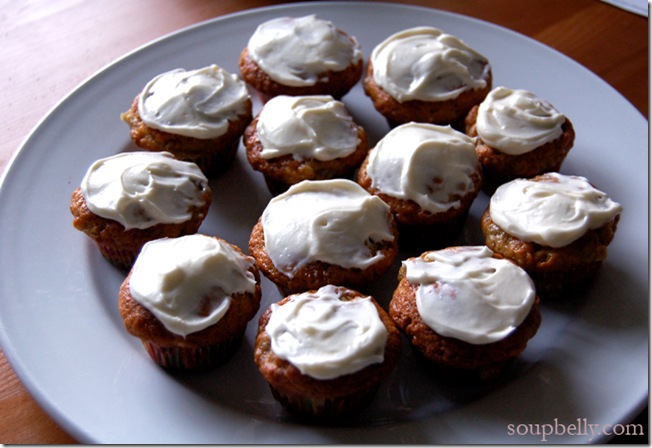 Aren't these the most patriotic cupcakes you've ever seen?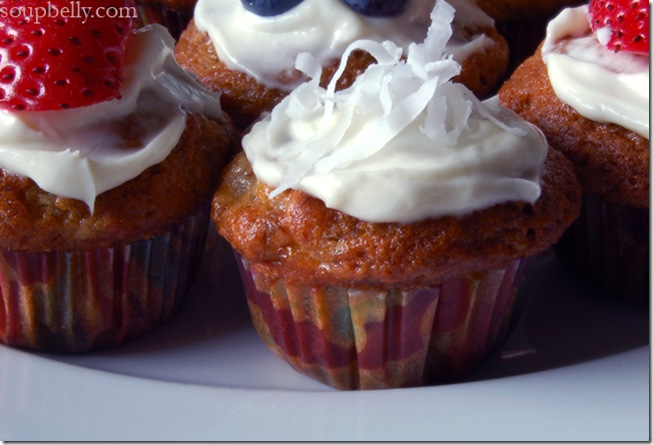 F*** yeah!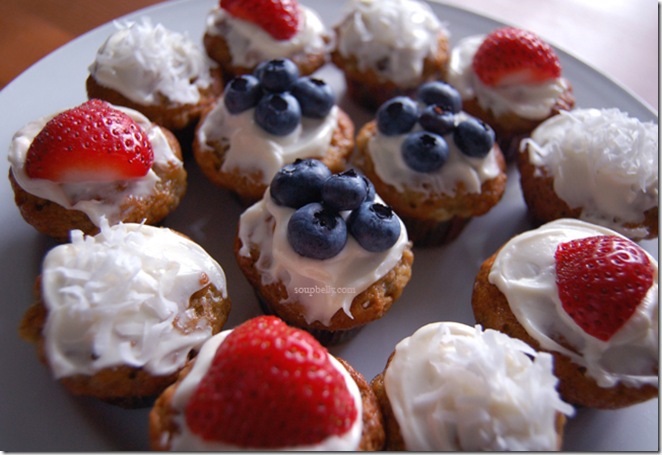 Happy 4th of July everyone.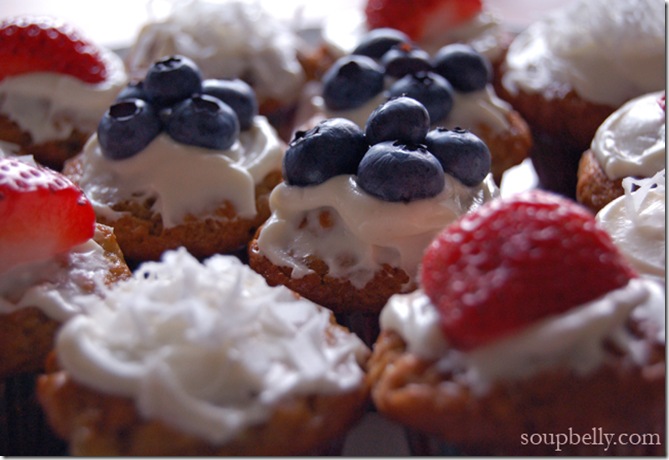 Remember to check up on the Flag cupcake 'experiment' when I update later today.