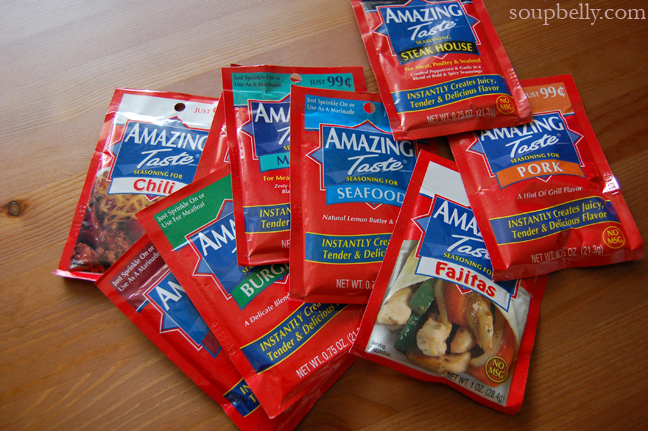 It was seasoning packets! I really should've made it harder for you to guess. The people at Amazing Taste have sent me some seasoning packets for my blog. Hopefully I will squeeze a few recipes in some time and see how it goes.
I've been pretty busy lately, I'm actually preparing for a bunch of posts throughout the next couple weeks.
I'll be posting another 'Guess what's in the Box?' with an even bigger surprise later on.
I'm gonna go eat some chocolate and watch 80s flicks now, bye.