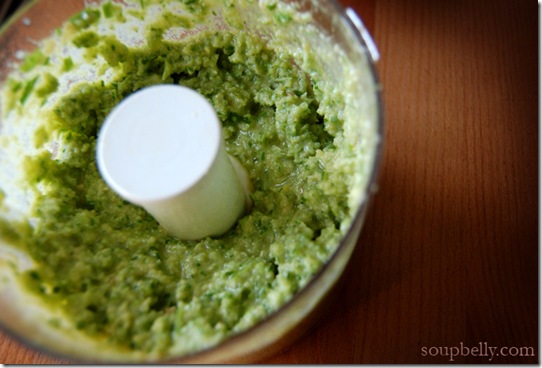 Rather than using fresh basil leaves and crushed garlic for regular pesto, I went the whole nine yards and used garlic scapes. Two birds with one stone.
Garlic scapes are the new trend for foodies to experiment with. And they also look really neat. This is a photo below of all my findings at the farmers' market.
I went to the market at 8am yesterday morning to buy all this. That's the earliest I've ever been anywhere. Well, besides work.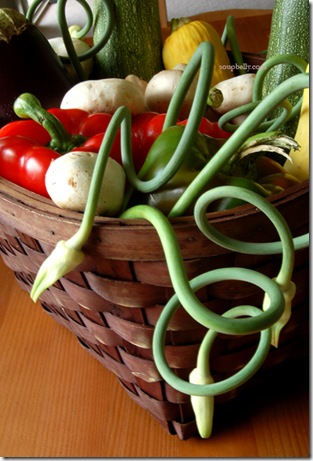 Garlic Scape Pesto (makes 8 oz.)
Ingredients:
8 garlic scapes, bulbs removed

1/2 cup pine nuts

3/4 cup Extra Virgin olive oil

1/4 cup Parmesan cheese, shredded

salt/pepper to taste
Directions:
1) De-bulb scapes, cut remainder of stalks into small pieces.
2) In food processor, add scapes and pine nuts. Blend on pulsate, adding bits of olive oil until smooth. Put pesto into bowl, add cheese, salt and pepper to taste. Serve as a spread on bread, or mixed into pasta.  Refrigerates in airtight container for up to one week.
_____________________________________________________________
Garlic Scapes are part of the garlic family. Obviously. Sorry I insulted your intelligence. It's my lack of ability to segway into a subject very effectively. But they have a really subtle garlicky flavor. When roasted, they smell great in the oven, and the flavor is even more subtle. When raw, and processed into a pesto, it is quite strong, though not as strong as actual garlic.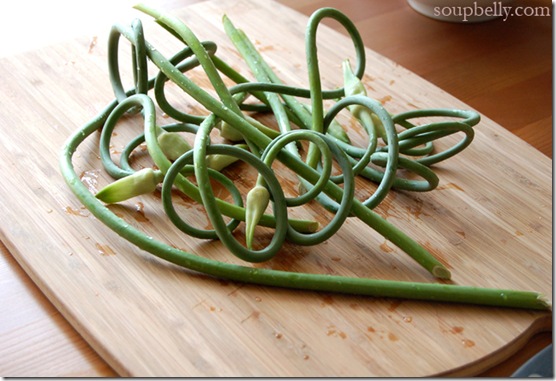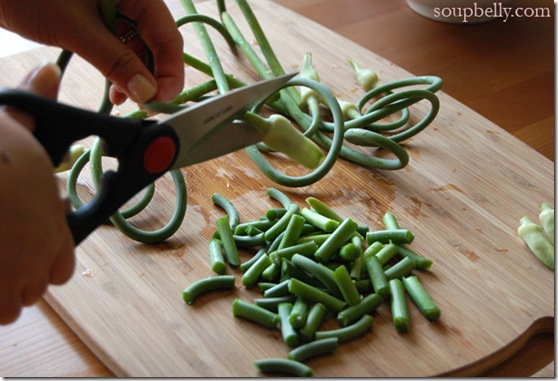 They look like green beans here, don't they? Imagine a pungent garlic whiff punching you in the face each time you cut a scape. Whew!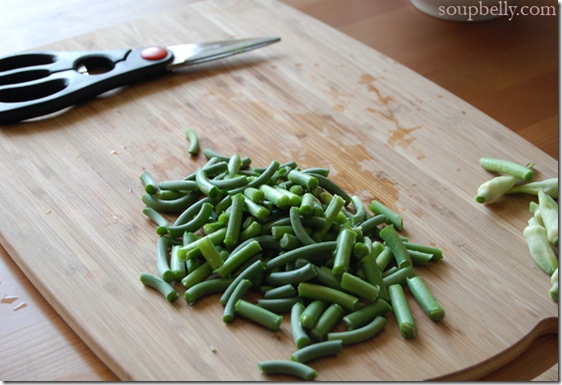 Once upon a time, I thought I was allergic to pine nuts. Because my entire head blew up like a Macys Day Parade hot air balloon one night after eating pesto.
After getting tested for nut allergies, I learned I wasn't allergic to pine nuts. Just to make sure, I went home and ate a couple handfuls of nuts, and sat by the phone, waiting to call 911.
I like to live dangerously.
But if YOU have a nut allergy, skip the nuts entirely, and just use the ingredients as is.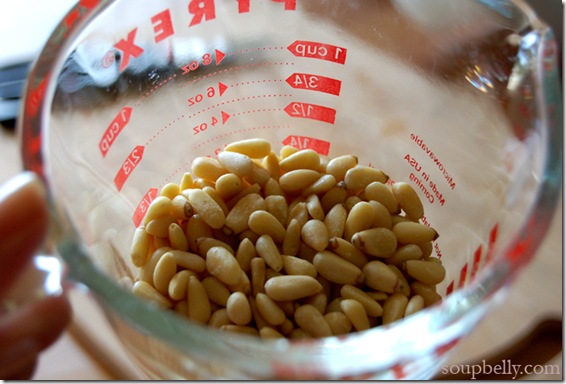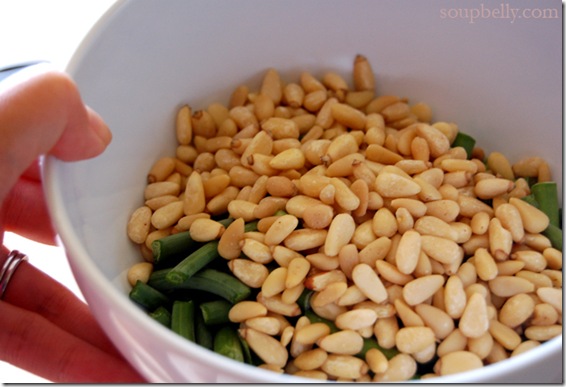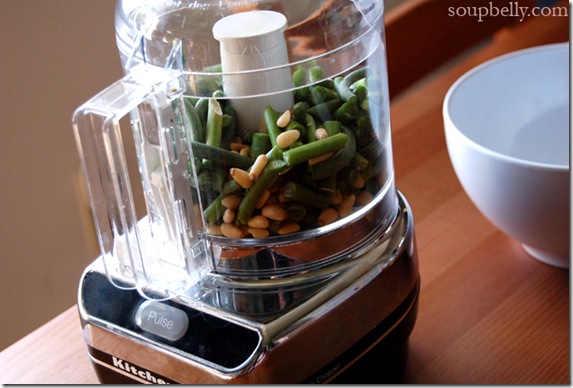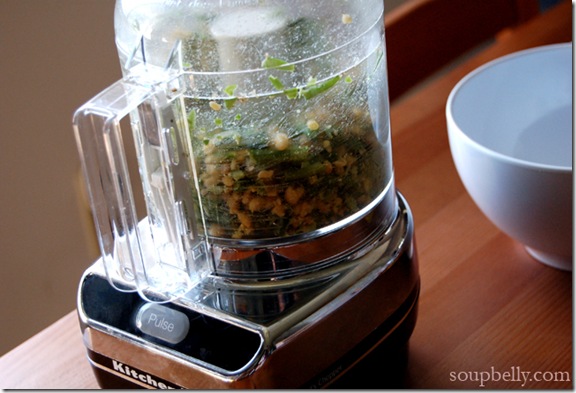 I used Extra Virgin Olive Oil, because as a rule I generally use Extra Virgin when I'm not heating it up or cooking with it. I use mild Olive Oil when I'm pan-frying.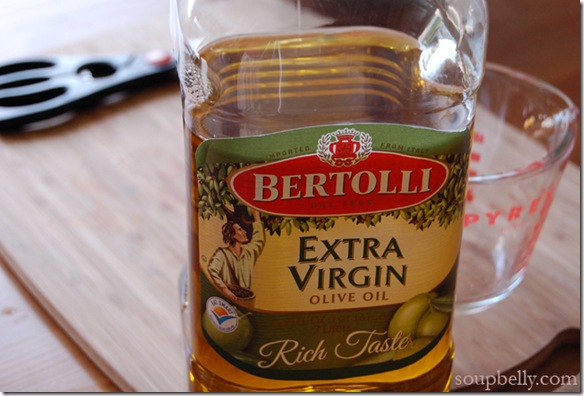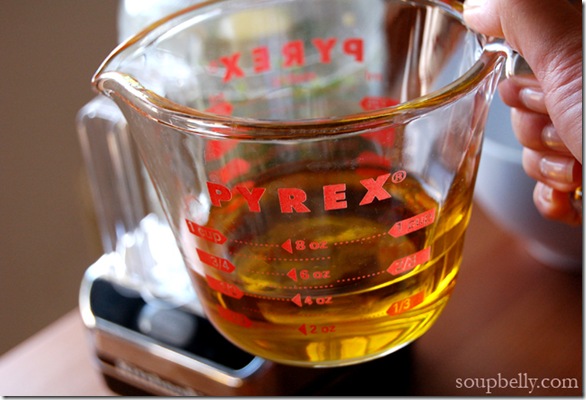 Pour into processor incrementally. Is incrementally a word? It's really early and I'm still sleepy.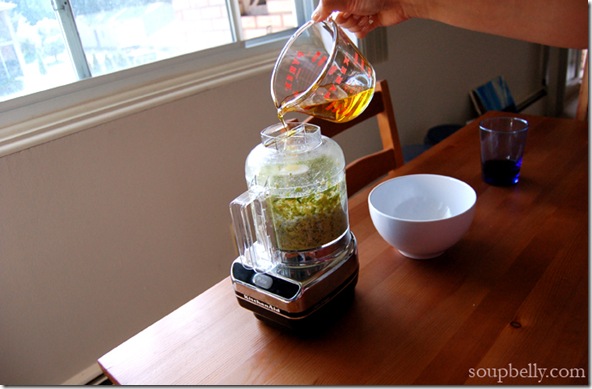 Take pesto out of food processor and add cheese, salt and pepper to taste.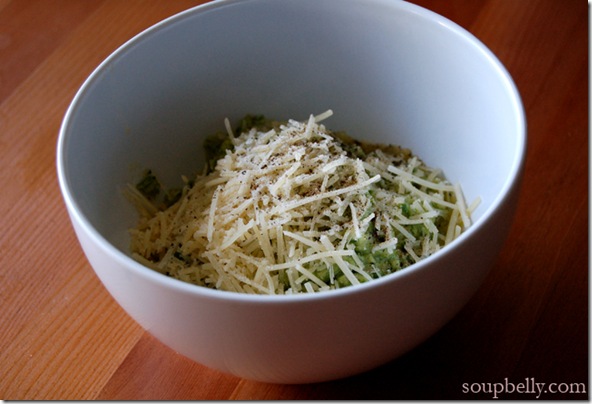 And you are done. That was probably the easiest recipe I've ever shown you.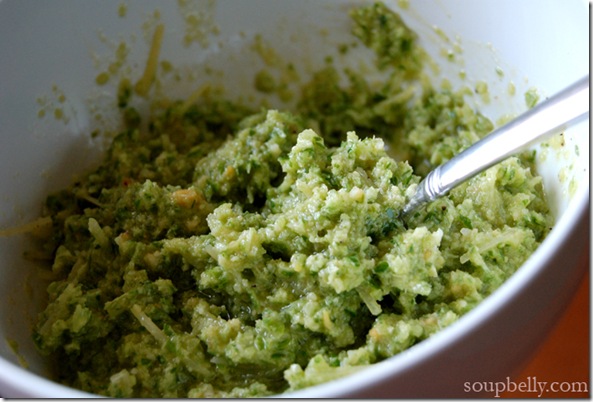 I served my pesto with some whole wheat angel hair pasta.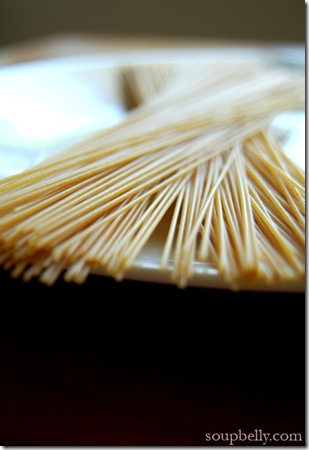 Just cook the pasta and mix a couple spoonfuls of pesto into it. It's garlic heaven!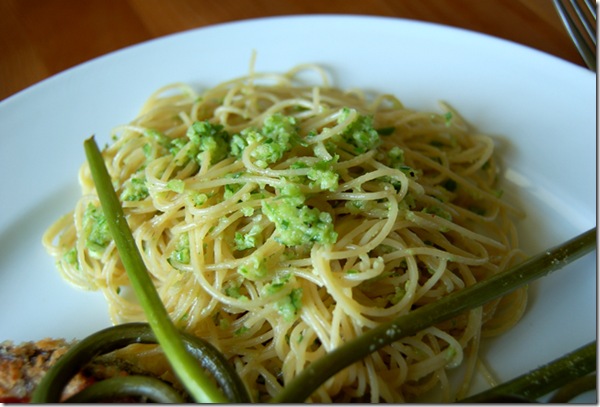 Have a great weekend everybody!