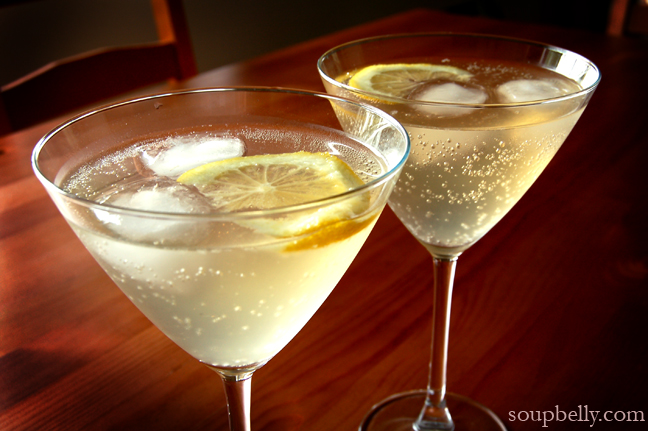 I finally made my first cocktail that I was happy about!  Wait, lemme rephrase that, since any cocktail makes me happy…
What I mean is, I'm pleased with the results of my concoction. 
I hope you're pleased as well.
Limoncello cocktail
1 shot of Limoncello liqueur
3 oz. seltzer water (sparkling water)
1 oz. ginger ale
squirt of lemon juice
wedge of lemon
2 ice cubes
Enjoy!!!