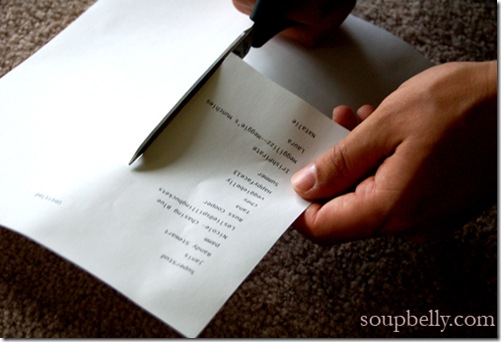 Chris and I were home for lunch today when I realized, oh crap I was supposed to announce the winners of the Saucy Mama Giveaway!
It was today, right?
I printed out all the names (and omitted the non US Residents – sorry!) and tried finding a hat to put them in. I realized neither of us wear hats!
So I put it in a purse.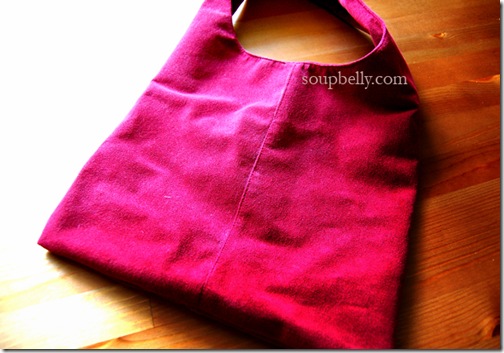 So here's Chris putting the names in a bag.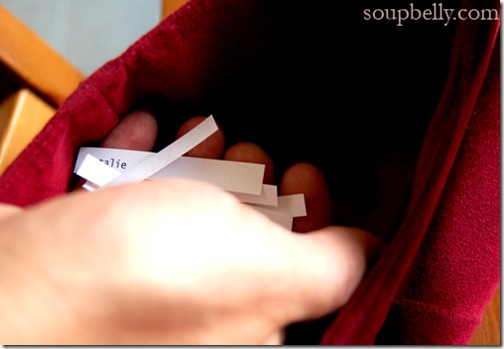 And here is him shuffling them around.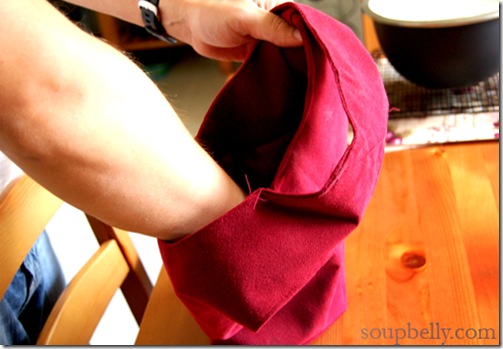 First winner is……..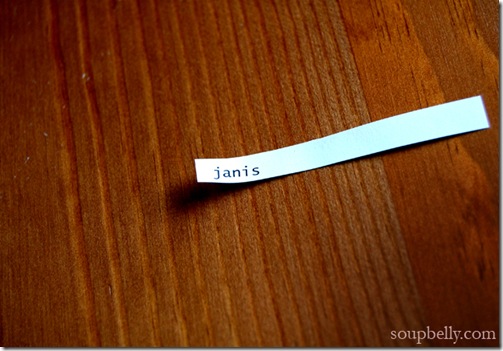 Second winner is……………………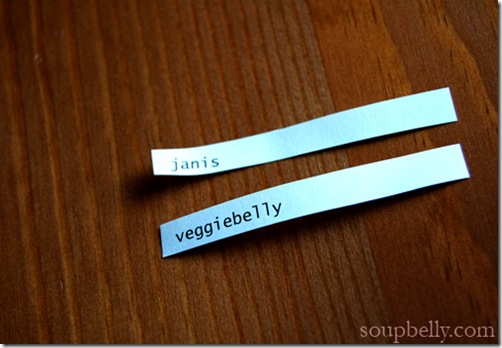 Third winner is……………………………………..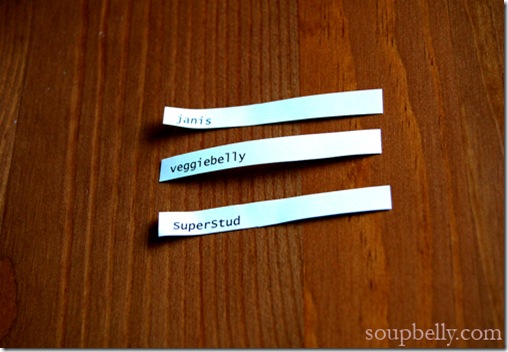 And last winner is……………………………………………………….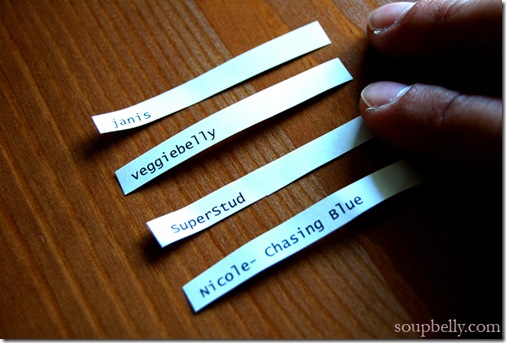 I'm so excited for you guys! Woo hoo! I'll be posting recipes soon on how I have used the very same marinade!
Winners can e-mail me their contact info. for shipping, at Soupbelly@gmail.com.
Thank you to everyone for participating in the very first giveaway!!!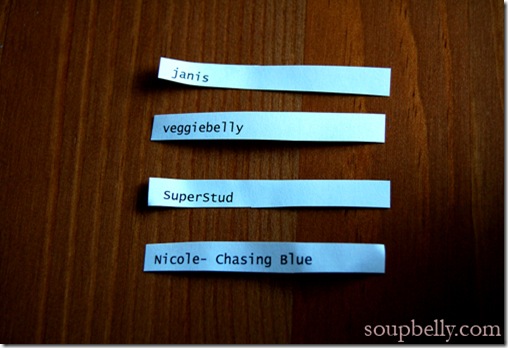 Blame Chris if you didn't get picked.