Since I opened my big fat mouth inviting suggestions of what recipes I should post (that were rejected by me due to laziness), here is the first one. 
Hehe…Luckily I have pictures of it :P And it was super easy to make. 
This also works with just peaches too. I actually preferred the peach by itself because you can really taste them that way. This recipe was great in using up all that excess fruit you have.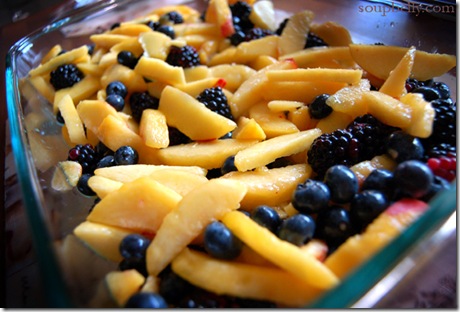 Peach & Berry Crumble 
Ingredients: 
5-6 peaches, peeled and sliced

A handful of berries (I used blackberries and blueberries)

1 cup rolled oats (I used plain instant oats, which worked pretty well)

1 cup flour

1/3 cup brown sugar

1/3 cup butter, cut into small pieces

1 tsp. cinnamon
Directions: 
1) Preheat oven to 375 degrees. 
2) In an 8 x 11 glass or ceramic baking pan, pour fruit onto bottom of pan. 
3) Mix oats, flour, brown sugar, cut up butter and cinnamon in a bowl. Make sure the butter is evenly distributed in the mixture. Pour this on top of the fruit. Do not mix. 
4) Bake for 30-35 minutes or until golden. Serve with ice cream (optional). 
___________________________________________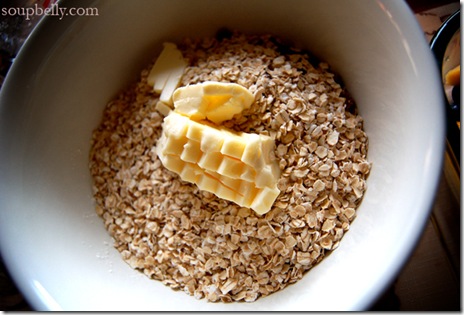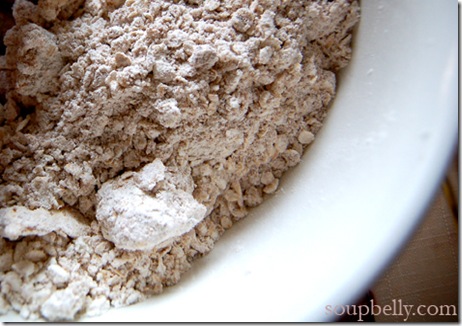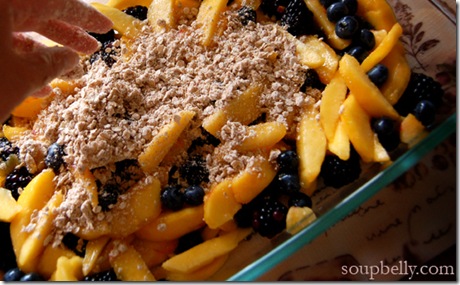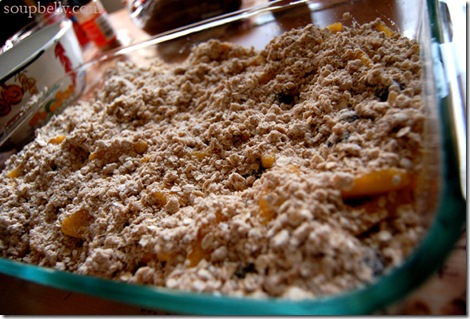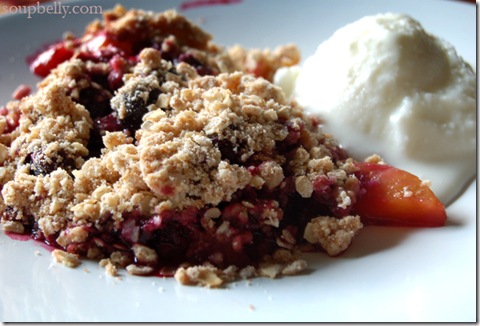 Here is the crumble with only the peaches.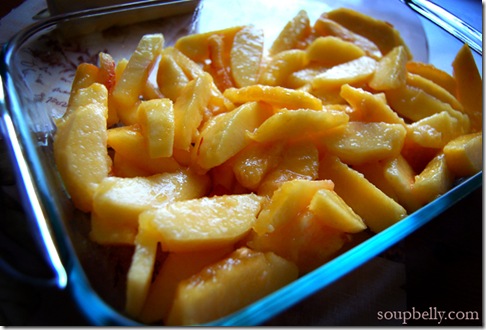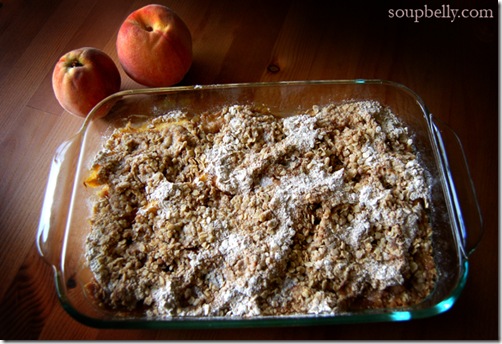 Enjoy! 
Now…lemme try to find that raspberry cheesecake recipe….