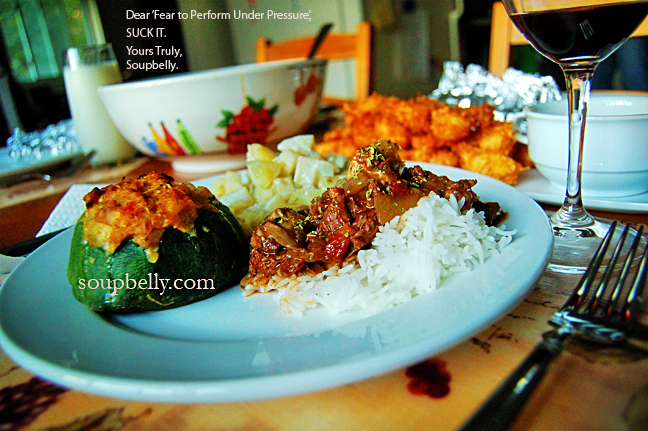 I made Boeuf à la Bourguignonne. And it was perfect.
And I made potato bundles, stuffed squash, coconut shrimp, and panna cotta with strawberries in balsamic vinegar.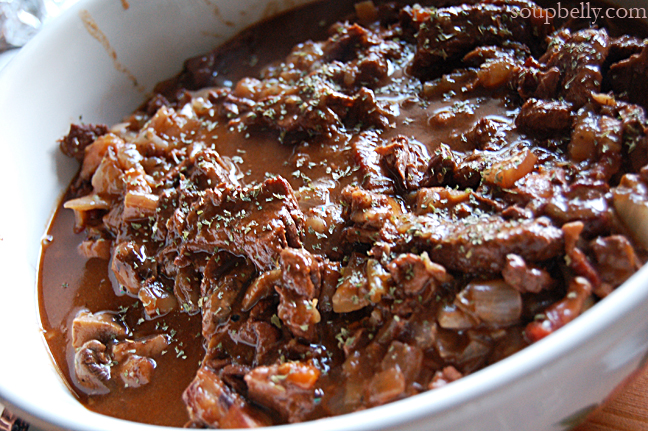 Recipe and more photos to come later, when my arms don't feel like they're going to fall out of the sockets because I cooked for hours.
For now please ogle at my perfection.