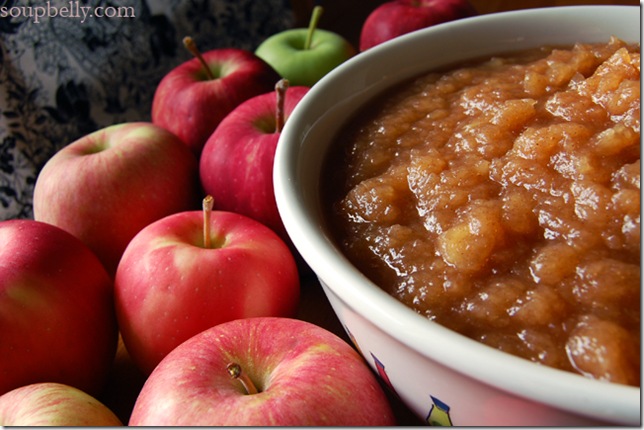 Apples again?! Candy, please, PLEASE STOP WITH THE APPLES! I'M SO SICK OF APPLES! Is what most of you are probably saying. But since I picked way too many apples, you will have to suffer along with me as I try to use them all. Unless you actually like apple recipes. 
At least this one is healthy.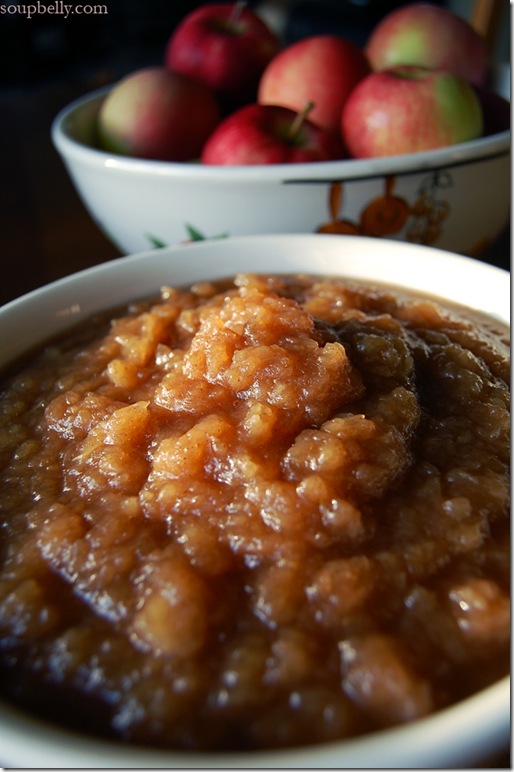 All my life I thought apple sauce was really really difficult to make. I must've done something seriously wrong when I tried making it when I was 10. And it scarred me for life since it felt like the hardest thing to cook. Aside from accidentally dropping a stinky shoe into the pot, I don't know how anyone can mess this one up. Because it's not difficult at all. If you can make mashed potatoes, you can make apple sauce. Just a combination of cut apples, water, cinnamon, sugar and salt, cooked for half an hour, then mashed. I really don't know how much easier it can get. 
I don't know exactly how much this makes, but I would guesstimate about 2 jars worth. How big are the jars? I can't guess that either. Like, a medium sized mixing bowl's worth. How big is that? I don't know. Stop asking. 
______________________________________________________________ 
Applesauce (adapted from Simplyrecipes.com) 
Ingredients: 
4-5 pounds of peeled, cored and quartered apples (I used Fuji and Red Delicious)

4 strips of lemon peel (make the peels large enough to fish out of the sauce later)

1 lemon, juiced

1 tsp. cinnamon (add more according to taste after cooking)

1/4 cup brown sugar

1/4 cup white sugar

1 cup water

1/2 tsp. salt
Directions: 
1) Put all ingredients into a large pot. Cover. Bring to boil. Then lower heat and simmer for 20-30 minutes. 
2) Remove from heat. Fish out lemon peels. Mash with potato masher. Ready to serve hot or cold. Freezes easily, lasts up to one year in a freezer. 
______________________________________________________________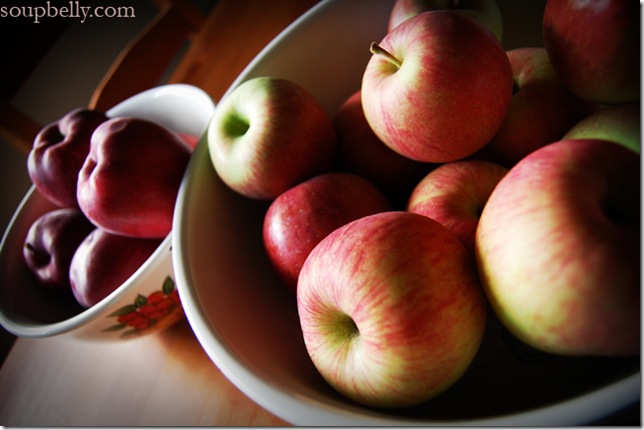 I used about 10 apples, half Fuji and half Red Delicious. If you need to figure out how heavy 5 pounds of apples are, pick up your pleasantly plump 10 pound cat to get an approximation of how squishily plump 10 pounds feels, then use enough apples to equal half the weight of your cat. 
Or, use a scale. The more rational, boring way.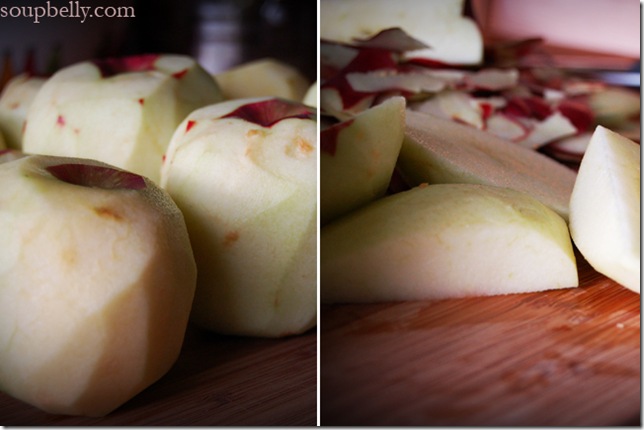 I don't have an apple corer. I was doing house-cleaning one day and donated half my stuff. Which included my apple corer. I figured…I'm never gonna use this! It doesn't really bother me. I feel like cutting them with a knife uses way less effort than forcing a corer through each apple. I have the arm strength of a peanut with no arms (as opposed to a peanut with arms).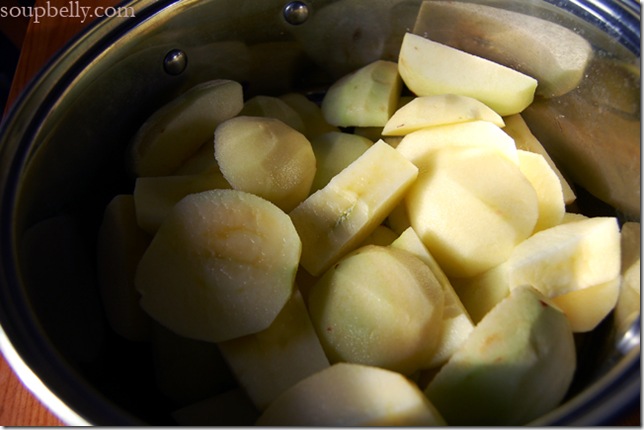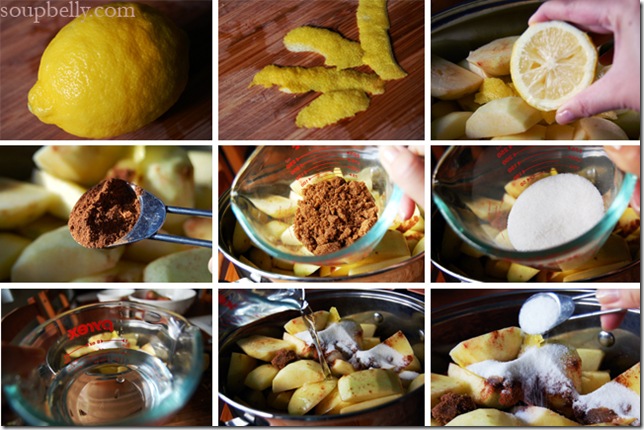 Make sure the lemon peels are large enough to be found later on, when you fish them out. Use a peeler for this. Add lemon juice, cinnamon, brown sugar, white sugar, water and salt into the pot of apples.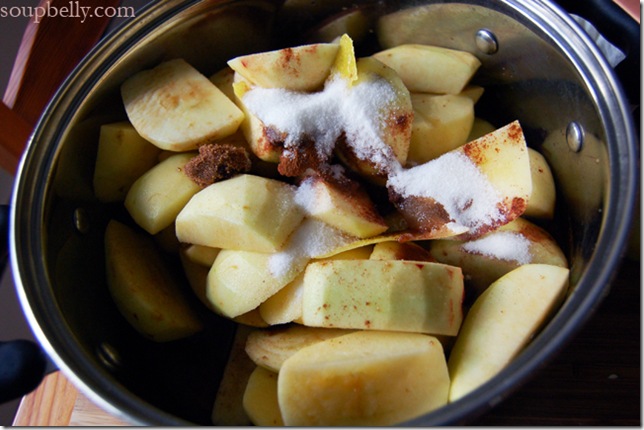 Cover with a lid. Bring to a boil. Reduce heat and simmer for 20-30 minutes.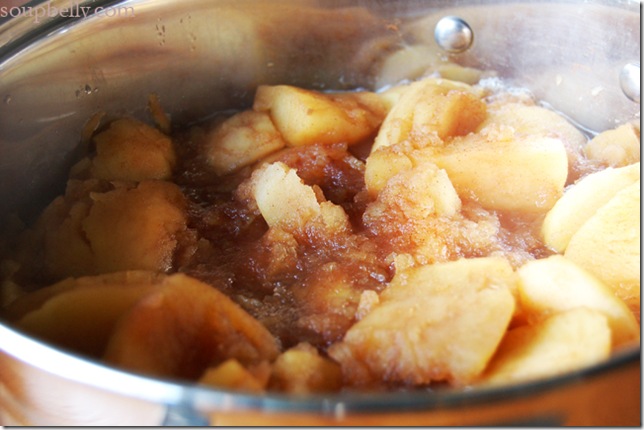 Remove from heat. Fish out lemon peels.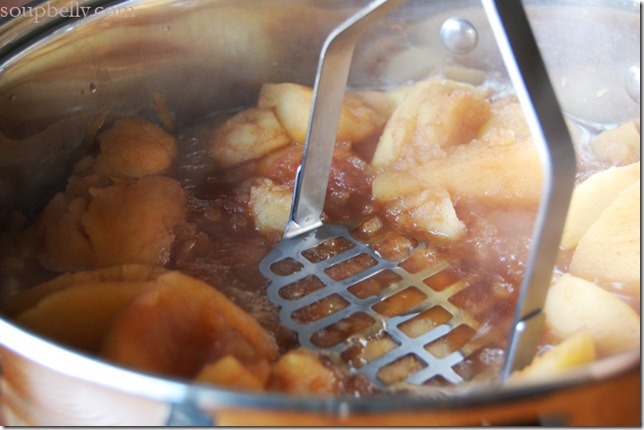 Mash with potato masher.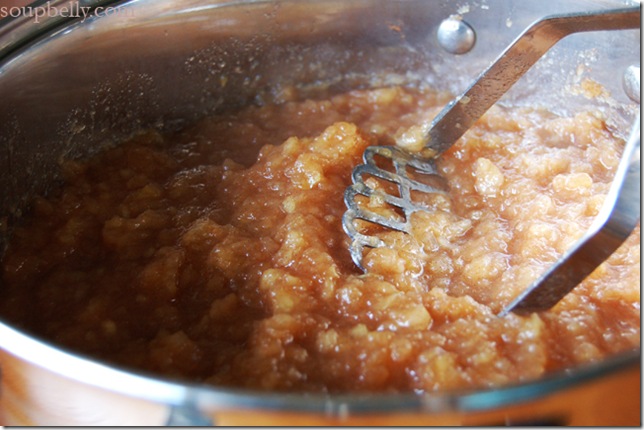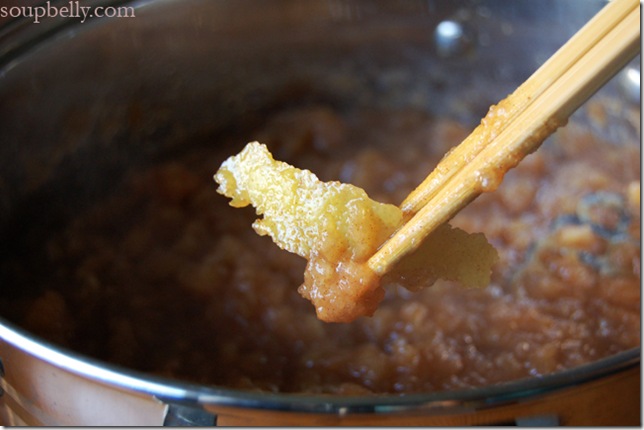 Of course, I forgot about the lemon peels and had to fish them out after I mashed the apples.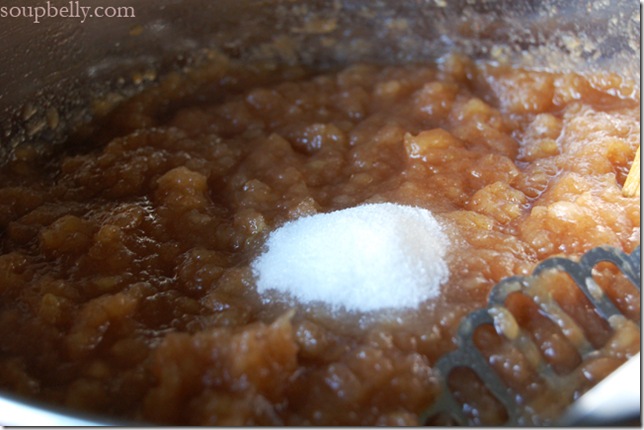 I found my applesauce to be a little too tart, so I added a little extra sugar. Taste it to make sure you have enough sugar and cinnamon.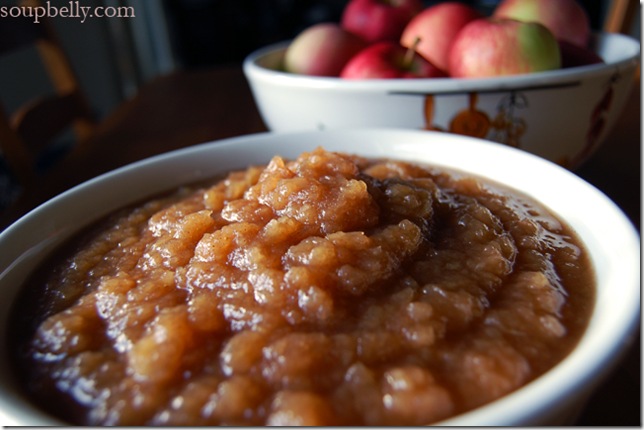 Serve hot or cold.