This is what I see looking out of my window right now. Leaves changing colors = death. I guess photosynthesis is pretty cool to someone who sees it for the first time, but to me it looks like impending doom, followed by hell freezing over. Rochester generally skips over Fall and Spring. During Fall, we don't have consistent 50-60 degree weather that gradually decreases, followed by nice fluffy snowfalls. During September, we had temperature fluctuations between 50 to 70, the 70's teasing us one day then disappearing, replaced with 50 degrees, and as you hope the 70's will come back, it doesn't, then shortly after that comes 40 degree weather, and you're not used to turning on your heat yet, but you do so, then wake up to 70 degrees again, and you wonder, what the hell is this crap?!
That, my friends, is Rochester.
So far in October, our temperatures have been 10 degrees cooler than usual, like many parts of the US. This makes most of us even more miserable than we are already. Last night I broke out my winter wool coat. This morning, I looked out the window, hoping that white stuff on all the roofs was just frost, and not inevitable, awful snow. The highs have been in the 40s-50s, with the lows hovering around 30. We all hold our breaths and hope there will be no snow yet. Just a little bit longer. Please Rochester, just give us a little bit more time before we shut ourselves away indoors for months to come.
Winters are horrendous. Anyone will tell you that. We laugh when we hear of school closings in other states for a mere half inch of snow. We rarely close our schools for blizzards (2-3 feet of snow, with 5-6 feet snow drifts). Unless the power is out in the entire region or something. But we can usually tough it out. We know how to bundle up and conserve heat and shovel our driveways before work and defrost the ice on our car doors and windows. We're bred for that stuff. While you might see cars skidding out of control on the snowy, icy roads a lot, I'm still amazed many people remember how to drive the day of the first snowfall every year. I joke that every year, I have to get used to my 'snow legs' all over again. I slip and fall constantly here; I'm a klutz. I buy really good winter boots each year, the ones that make it IMPOSSIBLE for you to face plant into the snow. Yet, I still do.
You can tell us to be optimistic, look on the bright side as ice thickens and freezes around power lines, causing them to fall into the streets and cause major accidents. Because there will always be Spring and Summer, you think. When in reality, we only have two seasons: Winter and Construction. 1/64th of a second after the snow melts, construction crews start blocking off highways, local streets, even the toll booths to do road construction. Imagine all the potholes in Upstate New York, with the warm, cold, warm, cold, contracting, expanding, contracting, expanding until our roads form enormous crater-like holes that can actually cause serious damage to our cars when we run over them too fast. And while it's commendable that construction crews are out there, frantically trying to patch things up before it snows again, I really wish they made roads indestructible or something. Maybe this climate is more enjoyable to people who do skiing or snowboarding, enjoyable enough for them to sacrifice warm weather for it.
As more and more of our friends moved away to start new lives, we were left with less and less people to socialize with. For socializing, we go to our parents houses. No offense to either set of parents…but we have no other social life with people our age. Couples that are in our same situation. We need an area with a median age range of 30. Because we're starting to forget how to live like we are in that age range. I should put out an ad in the paper… 'Wanted – married couple, no kids, late 20s/early 30s, foodies who enjoy searching for new restaurants, wine and good conversation'.
Actually, that sounds sort of lame. But we are in search for lameness.
So I guess, Rochester is what it is, and the people here enjoy it for the way it is. For those of us who don't enjoy it, well, we should move, right?
I've lived here my whole life. If not here, then I've lived two hours away. But upstate New York is all the same. I feel like I've been waiting my whole life to move somewhere else, but always gave myself a reason to stay. Looking for a job cross country is virtually impossible, especially for a graphic artist. They don't offer relocation for people like me. It was suggested we move first, then look for jobs afterwards. In this economy, that is way too risky, two people who spend their savings to relocate with no job prospects? So, we waited. And waited. AND WAITED. And finally an opportunity arose from months of searching.
And just like that, a decision was made.  And as of now, we've been searching for apartments, calling moving companies, getting quotes for moving our cars. Last night we even looked for those duffel bag thingies to carry our cats onto a plane. A pile of boxes are eagerly waiting for me to pack things into, but I put it off to write this post.
SO WHERE ARE WE MOVING TO, YOU ASK???
I'm not telling yet.  I like to drag on the suspense for pure torture. I'll give you some clues down below, though.
This is what I picture after we move. Ok, maybe not this particular view per se, but I can dream, right?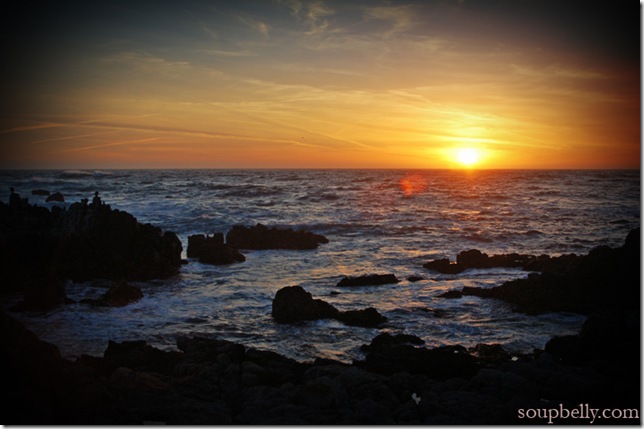 This area has gorgeous sunsets, like shown above. People surf a lot here.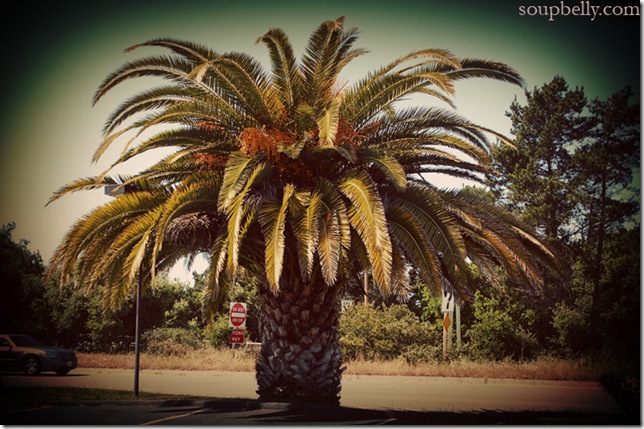 It also has a few palm trees. It has a Mediterranean climate which is characterized by warm, dry summers and mild winters with some rain, with an average of 201 days above 70 degrees.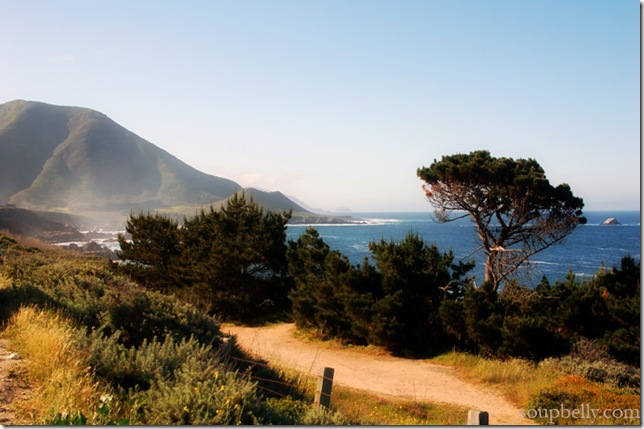 9.9" of rain per year. Topography is diverse with bays, numerous hills, mountains, and canyons.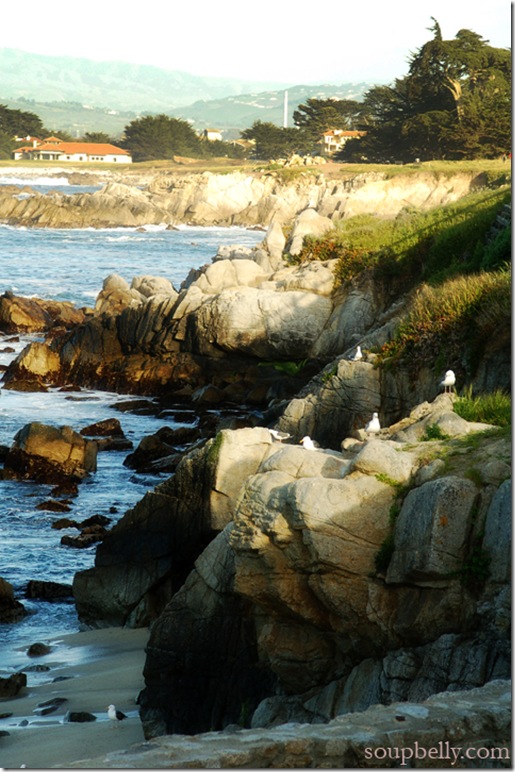 The median age is 32; two-thirds of the population is under 35.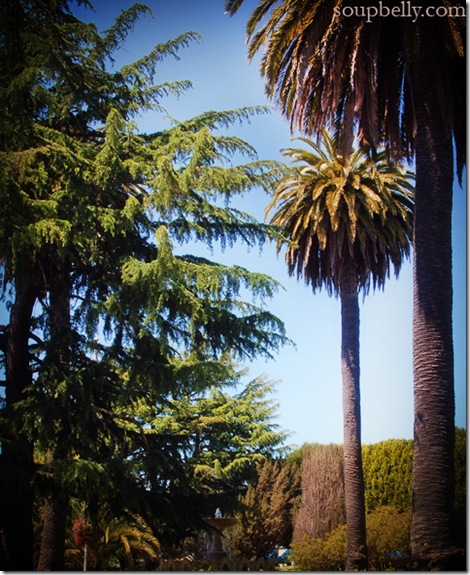 Can you guess where this is? I think I gave too many clues and everyone will guess correctly on the first try.
But please, humor me.
I have to pack in the meantime.