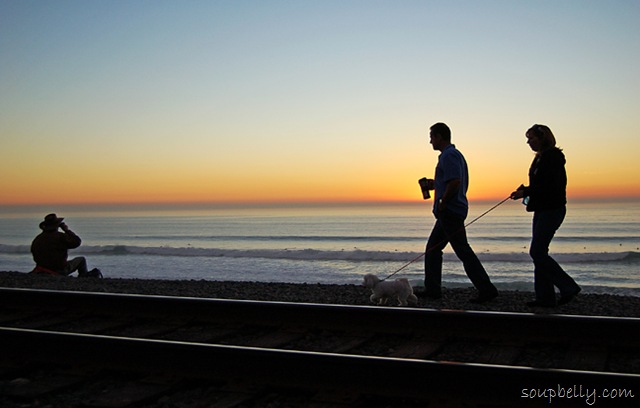 Yesterday we drove along Del Mar, Solana, Cardiff by the Sea, Encinitas, then back down to Del Mar.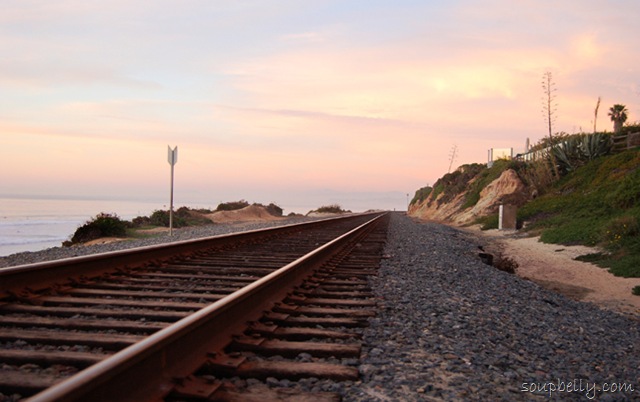 We parked somewhere on Camino Del Mar (I think that's what the street is called…) and walked down a dead end residential street towards the train tracks to face the sunset.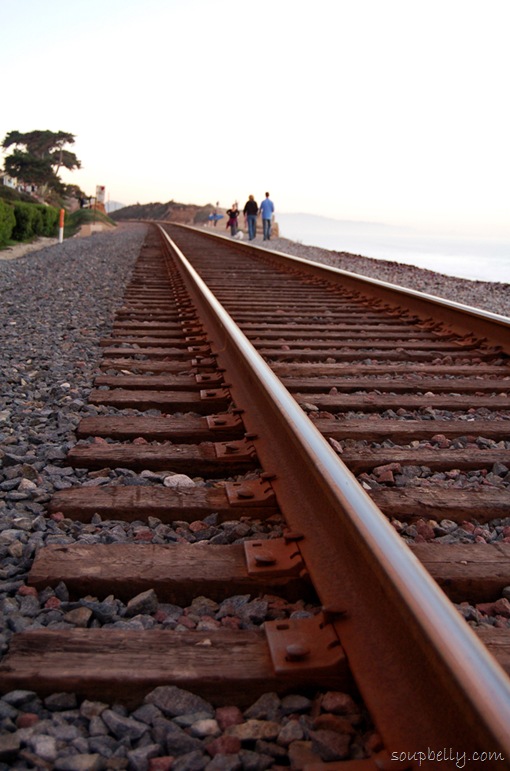 As you scroll down the colors in the sky get way more vibrant.