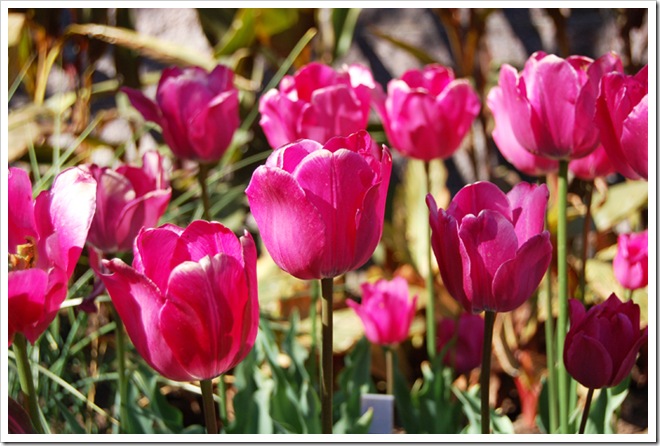 (And hook it up to a shredder)
Not that I don't appreciate opinions, or advice, or suggestions during this special time. Or the really intrusive questions that you wouldn't dare ask a non-pregnant woman ("how much weight have you gained?"). Or the stereotypical comments made about pregnant women ("I guess the hormones are making you act that way, huh?")
For a few months I got to share our secret with my husband (and him only), and I would trust his opinion over anyone else's if I ever needed a question answered, or something researched concerning the pregnancy. Or, I would ask my doctor about anything that would've bothered me, and she usually squashed any concerns I had by giving me an answer or explanation based on facts, studies, or research. And, on top of all that, I had my common sense, or rational thought (aka the antithesis of superstition). Just because I'm pregnant I'm not going to blindly follow rules for the fact that the majority of pregnant women follow them. Nor will I not follow rules to spite rule followers (that would be plain dumb). I always like to ask, 'Why?'.
I liked having our baby a secret. I know, how selfish of me. But the minute everyone hears the great news, the advice comes pouring out of everyone's trap like the remnants of a tunafish sandwich out of a pregnant, morning sickness ridden woman's mouth. And both things usually end up in the toilet.
So, how much advice (none that I asked for, if you were wondering) should I take and how much should I shrug off? I'm actually getting a kick out of them. Here are a few I've encountered so far:
Don't eat bananas or lamb. It will cause your baby to have epilepsy or seizures.
There is no scientific research that backs this Chinese superstition up. If this were in any way true, US doctors would be advising the hell out of staying away from lamb or bananas, along with sushi, wine, soft cheeses, etc. etc. etc. etc. etc. That being said….
Stay away from soft cheeses like brie, camembert, queso fresco, feta, bleu cheese, gorgonzola, goat cheese.
I read women's hysterical comments on pregnancy forums asking if they should go to the ER because they accidentally ate gorgonzola in a salad. Do you know why so many preggos are hysterical? Because their doctors or nurses told them to simply stay away from that list of cheeses, or face the risk of catching Listeria, a bacteria that is harmful to you and your baby. What they don't EXPLAIN is that they recommend you staying away from the unpasteurized forms of these cheeses, which are usually imported from other countries that don't have the same neurotic processes our food has to go through to be considered 'safe'. And if you read the back of most of these cheeses, you can see whether it was made from pasteurized milk or unpasteurized milk. I wish they would just recommend staying away from cheeses made from unpasteurized milk for the risk of Listeria, rather than blacklisting all soft cheeses and treating all pregnant women like they were 5 year olds. If we're able to buy cheese, I'm sure we're able to read the ingredients on the back. At least I hope so.
This one is a tricky one. So many doctors are adamant about staying away from sushi because of parasites or getting sick from having a weakened immune system. The parasites are killed off in the freezing process of sushi fish, and eating raw fish remains the same (low) risk before, during, and after a woman is pregnant. Mercury levels are the same in cooked vs. uncooked fish, so staying away from the high mercury ridden fish would be the same in either situation. Of course, if I never ate sushi before I was pregnant, I wouldn't start the habit now, as I wouldn't know how my body would react to new foods anyway. But most women stay away from fish altogether because of so many fears that I think it hurts more than helps (especially for the omega-3s). Here are a couple of very well-written, detailed articles explaining all this jibber-jabber: http://babymed.com/Blog/Blog.aspx?44 and http://www.nytimes.com/2007/07/15/opinion/15shaw.html?_r=2
Not ALL sushi is made with raw fish, either. Sushi is a small lump of rice, usually with fish on top, cooked or uncooked. You can also order California rolls, rolls with cooked/fried fish (eel, shrimp) or rolls with vegetables. So to recommend that women stay away from sushi PERIOD is ignorant. Give them information so they can make their own educated decisions, and once again, stop treating them like 5 year olds.
Sleep only on your left side, not your right side, not your back.
This is just a recommendation, damn I hope it is, because how many of you out there can sleep in one position and not turn at least ONCE during the night?! We're not robots. I twist and turn when I sleep, and I do not enjoy waking up kicking myself and stressing over how I subconsciously rolled over to my back. I have enough stress as it is to worry about. So, I'll try to sleep on my left side…but this one actually prevents me from getting a nice relaxing night of sleep. I'm amazed so many women gave birth to healthy babies before this rule was invented…
Pregnant women shouldn't watch scary movies or look at scary images or it'll hurt the baby (Chinese superstition).
I'm not much of a romantic comedy person. I'm more of a zombie movie person. I also watch marathons of Star Trek: The Next Generation religiously. Can you tell that I'm not writing anything about that last rule? That's because it's STUPID. Moving on….
Do not hammer anything or do any kind of work around the house, or your baby will be ugly (Chinese superstition #853728).
We are going to have one UUUUGGGGLLLYYYY baby. It's true. Just look at the 'Skeletor' photo below.
Ok, enough with the Chinese superstitions. There's a whole lot more but I'll save them for another day. In a few decades, I'm sure pregnant women will be forced to stay bedridden (laying on their left side, of course), hooked up to machines that feed them the proper nutrients intravenously, eyes pried open to watch images of happy bunnies prancing across fields of daisies, you know, so they don't hurt themselves or stress themselves out. But before that time comes…oh I hope that time doesn't come.