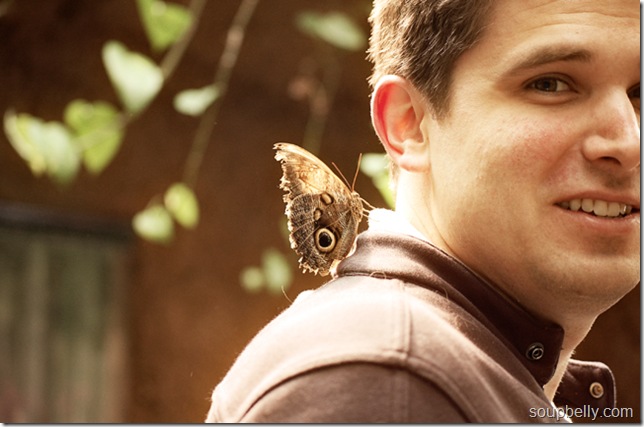 Just some more photos over the weekend.
Butterflies like to use the sensors on their feet to 'taste' things. The minute we walked into the greenhouse for the butterfly exhibit, they latched onto Chris like he was made of honey. Or nectar.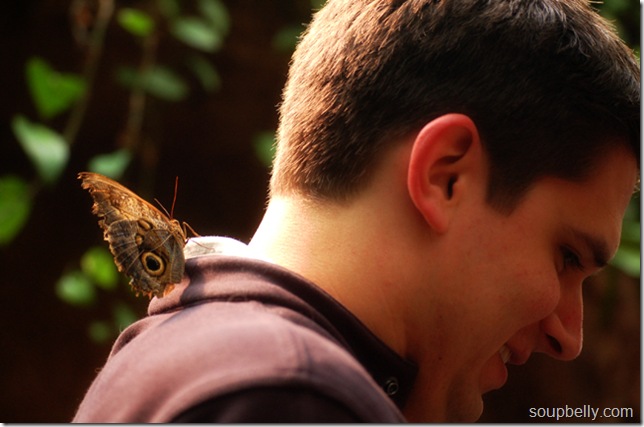 I think they liked the coconut scented hair goop he uses.
This is one of my favorite shots. I liked the colors. Sort of 70's-ish.
Just playing around with the macro lens. I didn't get to use it on the butterflies because I couldn't get close enough to them.