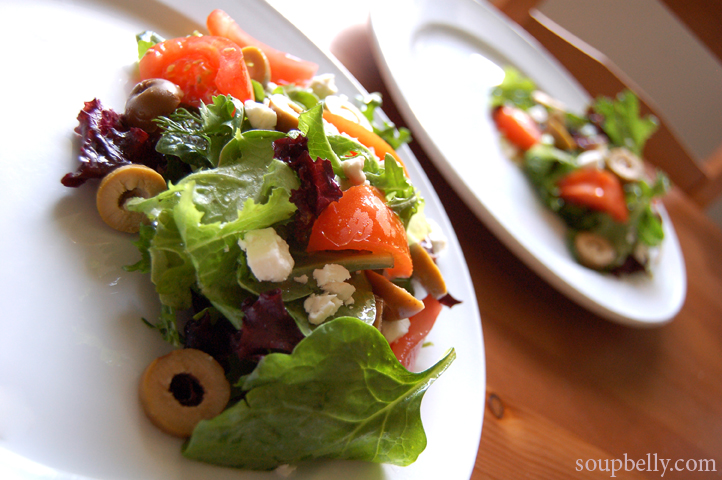 Have you ever ran out of a bottle of store-bought salad dressing, and wondered how to make a simple homemade dressing? If you have these ingredients, you can make a dressing.
I was always told that people drowned their salad in dressing (and bacon bits, and ham, and cheese, etc.) to make it tolerable before choking it down.  Here's an idea: what about using the dressing to bring out the flavors of the salad leaves? Duh. It should've been used for good rather than evil to begin with. We've been going about it backwards this whole time! 
When my husband and I were in Croatia last year, we were invited to dinner at someone's house. The woman cooking dinner was praised at being the best cook around. I agree, it beat out all restaurants for the entire 2 weeks we spent there. The morning of the dinner, she pressed olives for her own bottle of olive oil. It was SO good. I poured it on everything. I purposely poured too much onto my plate so I could sop it up with the bread. And you know how she made the salad? With the homemade olive oil, salt and pepper.  That was it.  It was so simple I smacked myself in the forehead, with the bottle of olive oil of course. Then I sopped up the mess with more bread.
Simple salad dressing
Directions:
1) Drizzle Extra Virgin Olive Oil onto salad as you would a normal dressing.  Salt and pepper to taste. Squeeze some lemon juice on top, but it's not necessary.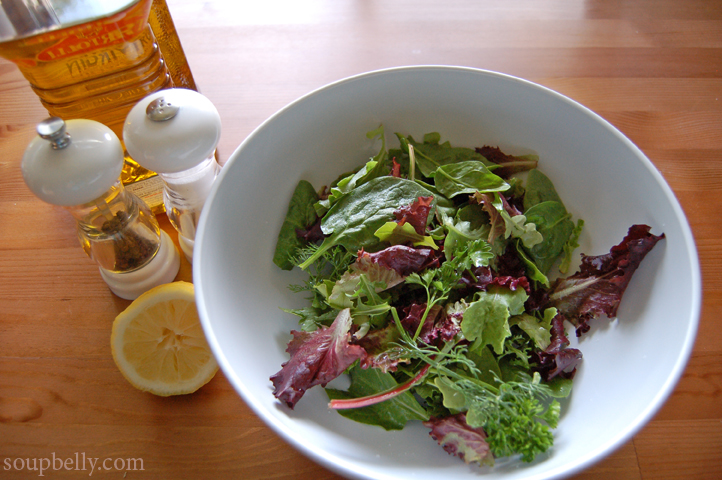 Add any extras you'd like.  I added crumbled feta cheese, olives stuffed with feta, and sliced tomatoes. We were on a feta/olive kick lately.